Field of Research:
Engineering Management – Sustainable Systems
Lecturer: Mrs Imke de Kock
Engineering Management, and more specifically the field of sustainable systems, is a specialised form of management that is concerned with the application of engineering principles to business practice. Engineering management often leads to a career that brings together the technological problem-solving abilities of engineering and the organizational, administrative, and planning abilities of management in order to oversee complex systems from conception to completion. However, the research group focuses on the transition to a more sustainable economy and society, which will place an emphasis on the management of infrastructure and technology, including the planning and design thereof. This, in turn, requires trans-disciplinary, integrated approaches; since our academic and industrial organisations have great expertise in system components, but still lack experience with the management of the 'systems of systems' that constitute our infrastructure and technology at the total societal level. This research group aims to improve the understanding, and develop the associated capacities and capabilities, of how technical, economic, political and other socio-ecological factors interact, particularly in the context of great uncertainties as we embark on the transition.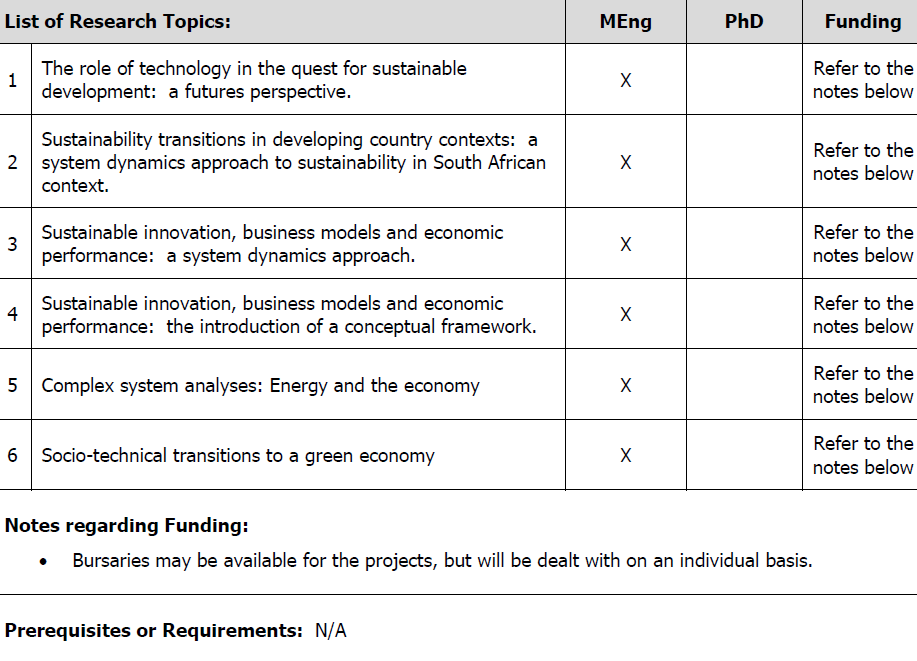 Researchers Group Members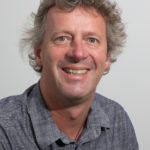 Alan Brent
Professor Extra-Ordinary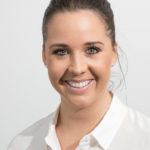 Imke de Kock
Associate Professor