Physical Asset Management
Field of Research:
Physical Asset Management
Lecturer: Dr Wyhan Jooste
The Asset Care Research Group (ACRG) provides an opportunity for prospective postgraduates to specialise in physical asset management (AM) by studying for a Masters (or Doctoral) degree in Engineering Management or Industrial Engineering.
AM is about the systematic and coordinated activities through which organisations optimally and sustainably manage their assets over their respective life cycles. AM is not only about doing things to assets, but more so about extracting value from the assets to achieve the organisation's business objectives. AM is therefore multifaceted considering the strategic, tactical and operational aspects of an organisation's portfolio of assets. AM has become considerably important in the modern economy. Higher performance demands are placed on physical assets, such as equipment and infrastructure, while there are business and regulatory pressures to lower costs, risks and operate assets in a health conscious, safe, environmentally and socially sustainable manner. To support industry in managing physical assets these challenges have led to the release of the ISO 55000 suite of standards and its predecessor PAS 55. Criticism of both these standards is that they provide guidance about "what" to do, but not about "how" to execute the guidelines. Therefore, there is a need to pioneer methods, processes and technology applications to support AM activities horizontally across organisational activities and to support management vertically throughout the organisational hierarchy.
The ACRG was founded in 2011. Since its inception the ACRG has established itself as a premium research destination for postgraduate AM thought leadership with a comprehensive portfolio of research outputs and activities. The MEng and PhD programmes with specialisation in Physical Asset Management are specifically aimed at thought leading individuals who wish to distinguish themselves amongst their peers as pioneers of and contributors towards the global AM body of knowledge.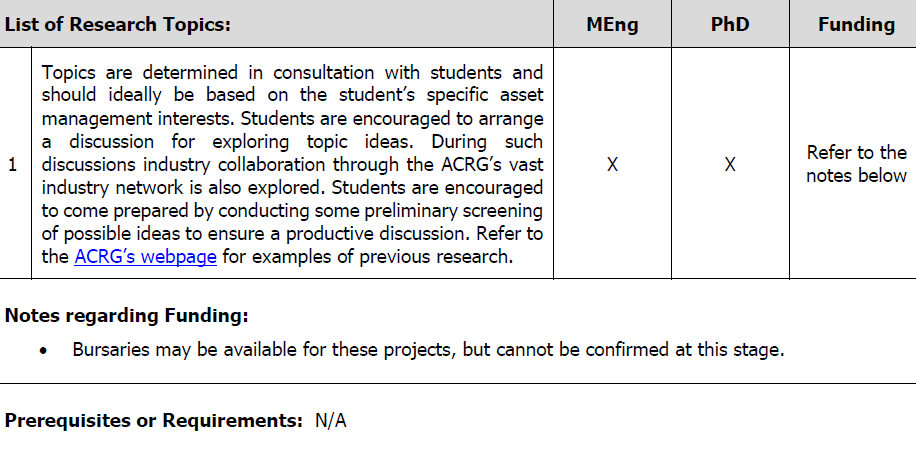 Researchers Group Members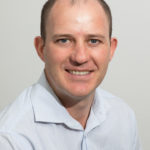 Wyhan Jooste
Senior Lecturer - PR. ENG