Physical Asset Management
Group Leader: Dr Wyhan Jooste
Introduction
The Asset Care Research Group (ACRG) provides an opportunity for prospective postgraduates to specialise in asset management (AM) related subject areas by studying for a Masters (or Doctoral) degree in Engineering Management or Industrial Engineering.
AM is about the systematic and coordinated activities through which organisations optimally and sustainably manage their assets over their respective life cycles. AM is not only about doing things to assets, but more so about extracting value from the assets to achieve the organisation's business objectives. AM is therefore multifaceted considering the strategic, tactical and operational aspects of an organisation's portfolio of assets.AM has become considerably important in the modern economy. Higher performance demands are placed on physical assets, such as equipment and infrastructure, while there are business and regulatory pressures to lower costs, risks and operate assets in a health conscious, safe, environmentally, and socially sustainable manner.
The Asset Care Research Group (ACRG) was founded in 2011 with its focus areas being: to standardise, broaden, deepen and disseminate knowledge about AM related subject areas. Since its inception the ACRG has established itself as a premium research destination for postgraduate AM thought leadership with a sizeable portfolio of research outputs and activities in a variety of industries.
The ACRG contributes to industry through a strong full-time and part-time student base. Organisations which have directly benefited from having employees affiliated with the ACRG include: South African Navy, SABMiller, Medi-Clinic, Globeleq, Transnet, Eskom, Shell Petroleum, Shoprite Group, Anglo American, City of Cape Town and the Passenger Rail Agency of South Africa (PRASA).
Examples of Previous Research
The following is a list of a select fewof the ACRG's previous research projects, to serve as an example of the type of research get involved in:
A Grounded Theory Based Approach for Integrating Asset Management with Total Quality Management in South African Food industries
Identifying quantitative relationships between key performance indicators in support of physical asset management decision-making processes
Development of an ISO 55000 Compliant Central Management Framework for Asset Care Plans within a Multi-Technology Portfolio of Renewable Energy Power Plants in the South African Energy Sector
The Development of a Policy Framework for Integrating Smart Asset Management Within Operating Theatres in a Private Healthcare Group to Mitigate Critical System Failure
Ageing Estimation Models for Lightly Loaded Distribution Power Transformers
System Dynamics Modelling as Policy Decision Support for Retaining and Recycling Water within the Urban Water System to Address Water Scarcity – the Case of the City of Cape Town
The Development of a Conceptual Framework for Enabling a Value-adding Digital Transformation
Extracting Failure Modes from Unstructured, Natural Language Text
Developing a Transmission Power Grid Maintenance Budget Decision Support System
Development of a Model for the Implementation of Industry 4.0 Technologies in Rolling Stock Maintenance
A Systems Modelling Approach for Understanding the Effects of AM Decision making
A Smart Maintenance Model for Inner City Public Bus Services
Prospective students
The ACRG is constantly evolving, and we are eager to welcome bright minds and established thought leaders to pioneer the future AM landscape. Research topics are determined in consultation with students and should ideally be based on the student's specific interests. Prospective students are encouraged to do preliminary explorations of their idea and arrange for a discussion to explore the opportunity further and to determine how the ACRG's industry network can be leveraged.
Although we would like to accept all interested prospective students, funding and opportunities are limited and only limited places are available in the research group.
Funding might be available within the ACRG, but needs to be confirmed. Students are however encouraged to explore other sources of funding, such the NRF Freestanding scholarships, postgraduate funding opportunities advertised by the faculty on their web- and Facebook pages
Researchers Group Members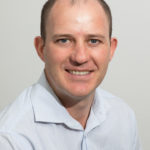 Wyhan Jooste
Senior Lecturer - PR. ENG